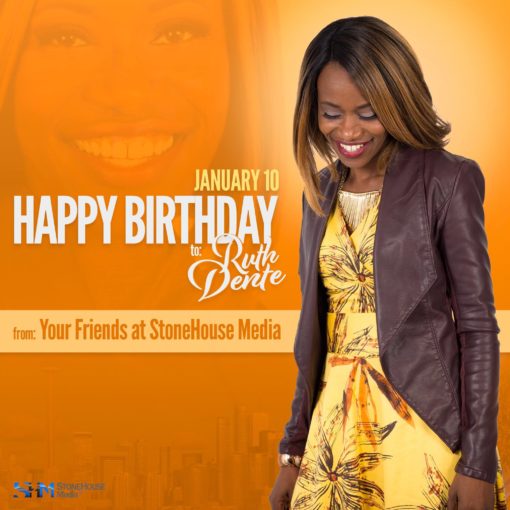 Thanks so much for the Birthday love...
A great BIG THANK you for all the electronic monetary gifts (, in-person gifts, downloading and sharing of my New Single "VICTORIOUS".  Friends, I truly appreciate all of the love and support! You are blessed…..You are Victorious!!! Sing it…Declare it!
Here's an easy 5-steps of what I'd like you to do at 4PM...
1. Scroll down and go to your choice of your fav online digital store (links below)
2. Download "VICTORIOUS"
3. Take a screenshot (photo) at your favorite part of the song
4. Share on all your Social Media with the tags #Victorious #HappyBirthday #RuthDente #WeWin #download #share
5. This step is most important: THE NEXT 5 people you see, give them a great big high-five and say, "You are Victorious"
On iTunes.. See link right here:👇👇👇👇👇👇👇👇👇👇👇👇👇
iTunes
On Google Play.. See link right here:👇👇👇👇👇👇👇👇👇👇👇
Victorious
To send Ruth a birthday gift, See link right here:👇👇👇👇👇
Send Ruth a Happy Birthday Gift
When they ask you why you're dancing say "I am Victorious".....#RuthDente